Meet Our Team
We're dedicated to enhancing the lives of those who care for others.
Juliana Wilhelm
Founder and President of Capacity Leadership Center and Cardia Counseling Center
Juliana Wilhelm is the Founder and Director of Cardia Counseling Center, where she has been providing effective counseling and coaching for more than 20 years. She is uniquely equipped to help leaders strengthen both their personal and professional lives.
Through the thousands of face-to-face hours of coaching and counseling with high capacity leaders in both the public and private sector, she has first-hand knowledge of the type of impact created when leaders are equipped with emotional intelligence skills and strengthened in their interpersonal competencies.
To further support this growth in leaders, Juliana created a program specifically for executives and supervisors in Senior Living communities. The program is focused on building zealous ambassadors who lead the charge for a healthier workplace culture and increased retention of the best talent in the industry.
When she's not facilitating leadership programs or working with clients 1:1, Juliana teaches at the Townsend Institute for Leadership and Counseling and serves as an adjunct instructor in graduate school programs. She has been the featured speaker at conferences for academic and professional audiences both nationally and internationally.
Juliana holds a Bachelor's degree from University of Wisconsin-Madison, and a Master's degree from Wheaton College. She is a licensed clinical professional counselor (LCPC) in the state of Illinois.
juliana@capacityleadership.com
630.272.2313
Lauren Moffatt
Emotional Intelligence Coach
For more than a decade, Lauren Moffatt has been providing executive coaching, human resources consulting and leadership development programs for individuals and organizations in Central Indiana. Lauren's commitment to building leaders began in college and led to a Bachelor's degree in psychology from Evangel University. Through her leadership as Vice President of Human Resources at Public Safety Medical in Indianapolis, Lauren developed diverse teams, guided strategic planning and helped cultivate a strong corporate culture. She also earned extensive HR certifications while in that role, including PHR, SHRM-CP and a PCC in Executive Coaching through the Townsend Institute.
Now, Lauren is the President of Spark HR. Her work focuses on executives in career transition and HR professionals to support their growth as leaders in their field. Lauren is a sought-after expert on topics related to leadership, human resources and personal development.
Lauren@capacityleadership.com
317.833.5635
www.SparkHR.co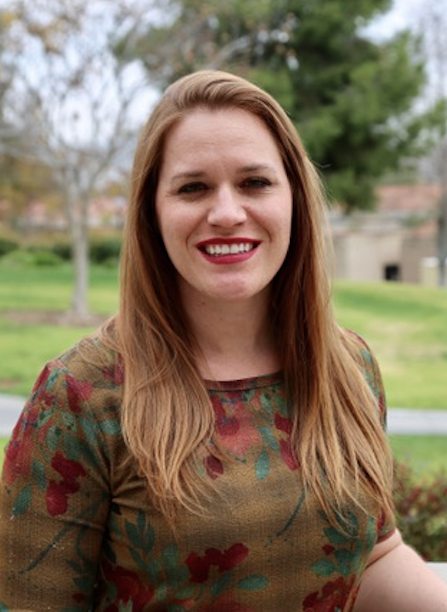 Becca Cline
Emotional Intelligence Coach
For fifteen years, Becca has cultivated her gift for counseling and coaching others to consistently elevate their performance and operate at a greater capacity both personally and professionally. Through her experience and education, she has developed a vast array of skills through her leadership experience in the higher education, sales, banking, and athletic industries.
She has a knack for helping others identify the hurdles that are impacting their ability to operate at peak performance. After identifying those hurdles, Becca approaches the areas of development identified with nuanced precision breaking the change process down in a way that empowers the client towards sustainable changes that brings big results over time. This approach develops increased capacity and skill for her clients to help them operate on all cylinders.
In addition to her counseling and coaching practice, Becca also teaches graduate courses as an adjunct professor at the Townsend Institute for Leadership & Counseling. She holds a Bachelor's degree from Western Michigan University in Business Administration with a concentration on advertising and promotion and a Master's degree from Huntington University in Counseling. She is a licensed professional counselor in Michigan and Georgia (LPC).
becca@beccacline.com
269.816.4970